A Virtual ABBA Show
The Lockdown Party
Let us get your virtual party covered!

In 2021, virtual concerts are more popular than ever, as some of the biggest stars in music are reaching their fans with live streams of living room concerts for at-home viewing.
With most venues closed for the foreseeable future, we are now are doing what we've all been doing—that is, taking to the digital realm and essentially living there for the time being.

We as a band are embracing the changes this pandemic has brought our way and are excited and delighted to introduce you to our new immersive, interactive and personal live stream experience.
Whether you are looking to have a remote family & friends celebration or say a big thank you to your employees & clients - your virtual party can be enjoyed by the people you choose in the safety of their own environment.
We are happy to take song dedications & shout outs, or can read out some of your guest's dedications and maybe give out a few special awards - all to the backdrop of ABBA's greatest hits!
What better way to stay engaged with everyone and encourage a sense of communal spirit.
Details:
- The show is live-streamed for your party exclusively
- You choose your preferred time of performance.
- The 70-minute show will be easily accessible to those you invite with a URL link we provide.
- Available worldwide.
Call us on 07957 443804 or
Click here to email your enquiry - we'll get back to you right away.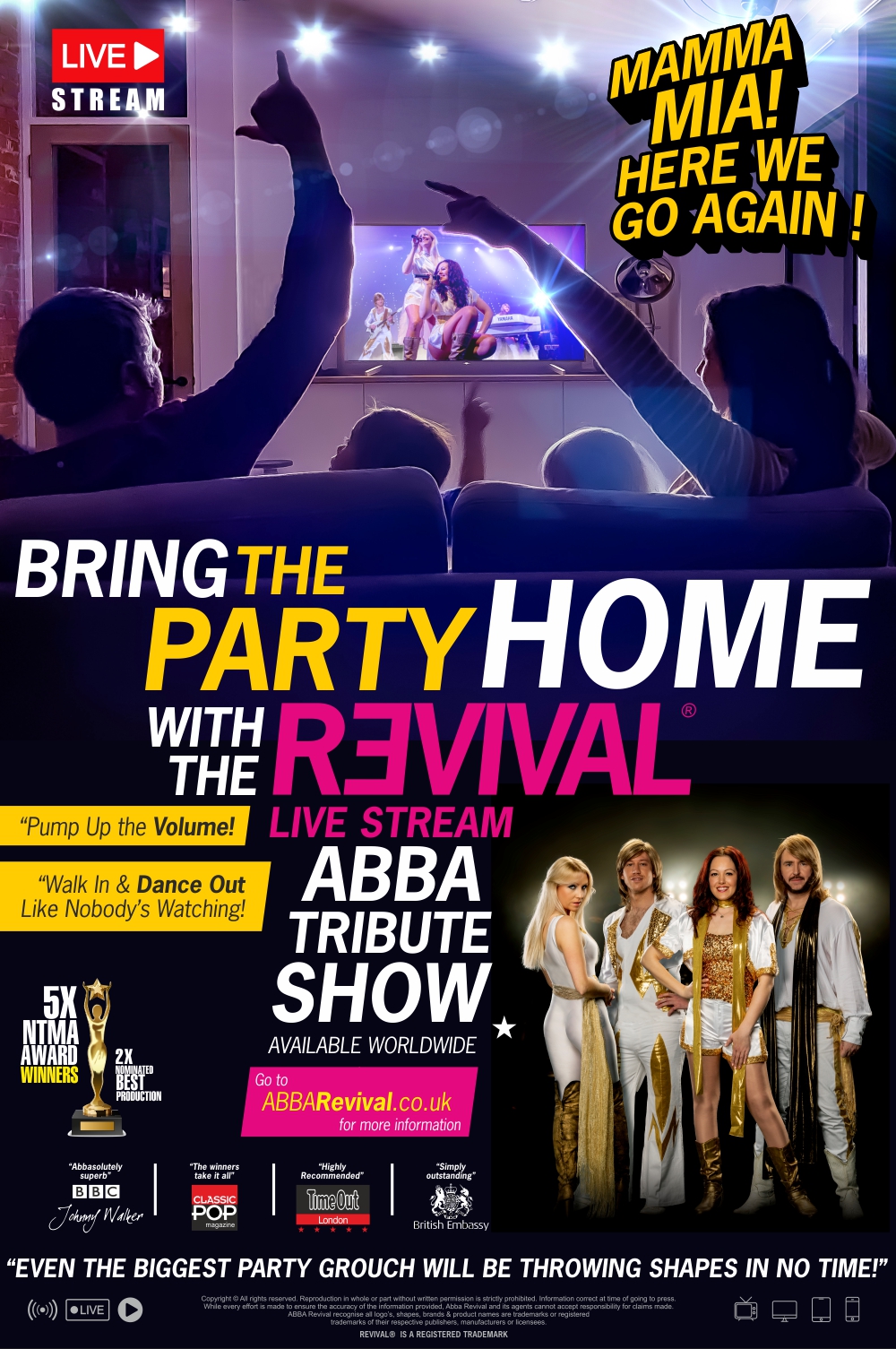 Click here to email your enquiry - we'll get back to you right away.